Melfi is located in the charming village of Mormoiron, situated between Mont Ventoux and the Plateau du Vaucluse. Mormoiron is a peaceful village, with houses perched on high, narrow streets, numerous covered passages and beautiful old fountains, overlooking breathtaking countryside.
Not to be missed : the Museum of Archaeology and Palaeontology, which will take you back 600 million years and allow you to discover the history of the human race through its fossils and human remains.
In Mormoiron, you will be able to:
Discuss with local business people;
Taste regional products like wines, cheeses and olive oil;
Go to the cinema;
Swim, cycle, hike and play golf.
Discover more leisure activities in Mormoiron.
---
The Vaucluse, a wonderful region
Born after the French revolution in 1793, the Vaucluse is one of the six counties that make up the Provence – Alpes – Côtes d'Azur region. The name comes from the Latin « Vallis Clausa », the closed valley, because it is surrounded on one side by mountains and on the other by the Rhône and Durance rivers. It is one of the smallest counties in France (3540 km2).
The Vaucluse is a region full of contrasts (min. alt. 13m, max. alt. 1912m): plains, valleys, hills, gorges, plateaux and mountains. One quarter of the county is classified as mountainous (the Massif du Ventoux, the Plateau du Vaucluse and the Montagne de Luberon).
The climate is Mediterranean. On average, there are 2,800 hours of sun per year and the Mistral (in Provençal « Mistral » means « Master ») blows for 110 days annually.
Regional Specialties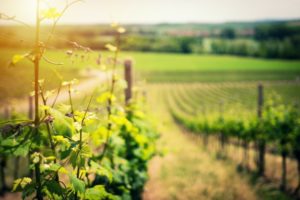 Wines
Châteauneuf-du-Pape, Gigondas, Vacqueyras, Côtes du Ventoux, Beaumes-de-Venise. Many famous wines reputed for their quality are to be found in the region. Not to be missed. the tasting sessions proposed by MELFI!
Olives
To discover Provence is also to discover the eternal olive tree, to be found all around Mormoiron. A visit to the olive mill followed by a siesta at the foot of the tree to the sound of the cicadas, and you will definitely not regret your stay!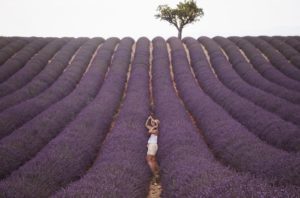 Lavender
The area around Sault, not far from Mormoiron, is a veritable delight to both the nose and the eye at the time of the lavender harvest in September. Unique in the world, this sight will bring joy to the hearts of lavender enthusiasts.
Roman Provence
In Orange and at Vaison-la-Romaine you will be able to admire the most spectacular Roman remains in Provence. Indeed throughout the region there is something to see, as we were occupied by the Romans for more than six centuries.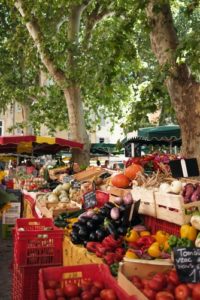 Markets
There is a market in Carpentras on Friday and in Bedoin on Monday. A thousand different aromas, gastronomic delights, local crafts, a myriad of products await you. The Sunday market in l'Isle sur la Sorgue is famous for its antiques.