Melfi @lacarte is adapted to your needs, your goals and your schedule. Whether your lessons are in Provence or online, you will learn, update or perfect your French with our interactive language courses tailor-made for you.
Contact us for your free language evaluation and lesson.
We offer different programmes for local, visiting and online students, with courses available all year round, in private and group sessions and for any duration. All courses are taught by professionals in respect of the general European Reference Framework for languages (European Council).
Melfi is located in the charming Provencal village of Mormoiron, situated between Mont Ventoux and the Plateau du Vaucluse.
Mormoiron is a peaceful village, with houses perched on high, narrow streets, numerous covered passages and beautiful old fountains, overlooking breathtaking.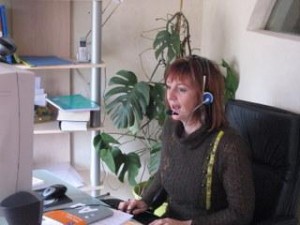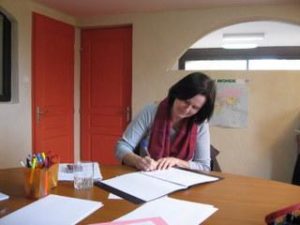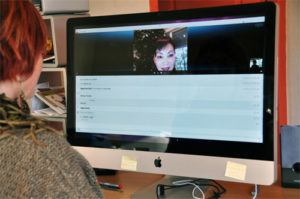 Learn online, from home or work
Learning French online from home or at work at a time that suits you. Melfi's one-to-one private online courses allow you to learn French at your own pace.
Our online French courses integrate audio, visual and written French. All you need is a reliable computer, headset (or speakers and microphone), a webcam and Zoom.us
Zoom is a free communications software that enables millions of individuals and businesses world wide to connect using video and voice calls, instant messages and file sharing. Set up takes less than five minutes and starts here with the Zoom.us
Payments for online French courses are made via PayPal or TransferWise before the lessons.
Melfi @lacarte organises specialised business French training for professionals and companies, tailor-made from a few hours to several weeks of tuition, in person or online.
Once we have established your needs, we design a course to meet your specific requirements. We take into account your current knowledge, the amount of time you have to devote to the French language and the terminology you are looking for: 'survival skills' for beginners or more specialised terminology 'financial, business, technical' for advanced learners.
French language training can be carried out at Melfi in Mormoiron, at your place of work or online. Courses are available on a one-to-one basis or in a small group of colleagues from the same organisation (4 maximum at the same level). The programme is fully flexible depending on your availability and the objectives you and your company want to achieve.
Whatever your language training requirements, don't hesitate to contact us to find out more. We will be pleased to arrange a specialised French language programme for your company.
Apprenez le français selon vos besoins et le temps dont vous disposez chez melfi@lacarte.
Les cours melfi@lacarte proposent un enseignement de qualité du Français Langue Étrangère (F.L.E) à Mormoiron en Provence (prés de Mazan, Caromb, Carpentras, Pernes-les-Fontaines, Bedoin) ou en ligne (via SKYPE), à  toute personne quels que soient son niveau et son lieu de résidence (France ou étranger).
Notre approche communicative associée à  une technique interactive dynamique le ping-pong linguistique propre à  melfi@lacarte, donne la priorité à  la langue orale et à  son utilisation dans les situations de la vie courante, personnelles et/ou professionnelles.
Cette méthode originale permet ainsi de personnaliser et d'adapter l'apprentissage du français aux besoins et aux intérêts de l'apprenant.
Ce qui importe, c'est de comprendre et d'être compris, de communiquer avec confiance et sans malentendus !
Les atouts de melfi@lacarte :
Leçons privées,
Cours de groupe (3 étudiants maximum de même niveau),
Méthode dynamique, ludique et efficace,
Equipe chaleureuse, ambiance conviviale.
Contactez-nous pour votre première évaluation / leçon de français, à très bientôt !