Jessy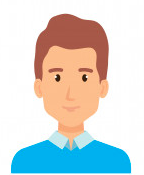 If you read my comment, please have a look at what the other students said about Elodie and her teaching abilities. Every single word is true. I was a beginner, a year later I can say I'm a fluent speaker, thank you so much Elodie, you're extremely competent! Indeed, Elodie is a patient and caring teacher. She has a great attitude and always starts her lessons with a welcoming smile. It is a joy to be her student as it is obvious that she enjoys teaching. She knows how to give you just enough language to challenge you, but you never feel overwhelmed because she has the ability to recognize when review is required or when concepts have been grasped. I can't recommend Elodie enough! If you have a chance to learn from her, don't let the opportunity slip past you. I'm so glad I didn't!
You like student review and want to become also my student ? 
Interesting to my courses and my learning method ?